Interactive Quisenberry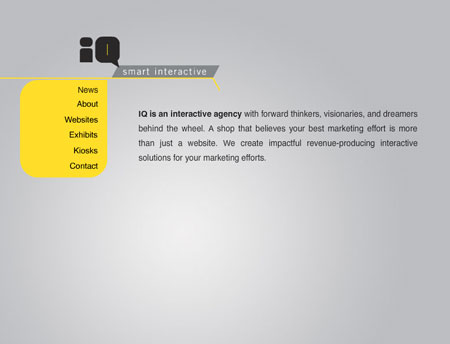 CLIENT: Interactive Quisenberry
PROJECT: Identity Website
DESCRIPTION:  While at Quisenberry Design & Marketing I was tasked with building in Flash AS3 the website for the interactive portion of Quisenberry.  The site serves as a portfolio for their work as well as an information outlet for their Kiosk and Custom Interactive devices they build.
---
This entry was posted on Saturday, June 13th, 2009 at 4:20 pm and is filed under Interactive Quisenberry. You can follow any responses to this entry through the RSS 2.0 feed. Both comments and pings are currently closed.